The Atlantic Avenue Association represents the businesses and residents along Atlantic Avenue in Virginia Beach who are working towards making Atlantic Avenue a more attractive place to visit and do business.
The Atlantic Avenue Association's mission is to assist in creating and promoting a positive experience for Virginia Beach residents, visitors, and businesses along the Virginia Beach oceanfront, and specifically Atlantic Avenue.
All our actions and news can be found here.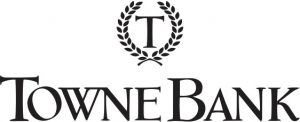 Thank you to Towne Bank for their support of the Atlantic Avenue Association.

D. Nachnani – President
Mike Mauch – VP
Chris Neikirk – Secretary
Tim Ritter – Treasurer
George Kotarides – Immediate Past President
Lynn Hightower (membership chair)
Emeritus – Clark Winslow
Paul Brannock
Bill Dillon
DeWayne Furlough
Bill Gambrell
Stephan Gordon
Chris Kyriakides
Stephan Michaels
Deepak Patel
Jaketa Thompson