November 3, 2018 at the Oceanfront

For the first time ever, on Saturday, November 3, Atlantic Avenue restaurants and retailers will come alive with specials, discounts and live music throughout the day. Residents are encouraged to experience our oceanfront resort area in the off-season to celebrate the fabulous local culinary, shopping and musical offerings.
Activities on Atlantic Avenue kick off in the Family-Friendly Fun Zone in the 24th Street Park where there will be kids' games and DJ Ty Street will be entertaining the crowd from 2pm-4pm.
T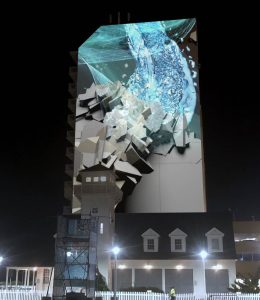 hen, at 4pm on the main stage on ATLANTIC AVENUE between 24th and 25th street, party goers will enjoy LIVE music by local bands Cheap Thrills, Bennett Wales and the Relief, and LittKeys. At 6:30pm residents will experience a Spectacular Projection light show on the hotels adjacent to the park.
After the show, restaurants and retailers will continue to offer specials, deals, live music and more throughout the evening.
Make sure you mark your calendar to join us on November 3 on Atlantic Avenue.
Participating Businesses: